This is a proposal for a banquet, resort and restaurant on the outskirts of Vadodara. This project explores the use of steel as a chief construction material.
The banquet has been designed to accommodate an indoor function of nearly 700 guests. the lawns meet the banquets such that they make an extended space for the occasion. 12 rooms resort along with conference hall, gym , re-recreational facility and swimming pool has been designed. A restaurant with 75 covers was provided for in the design. Design revolves around the numerous mango trees on the site.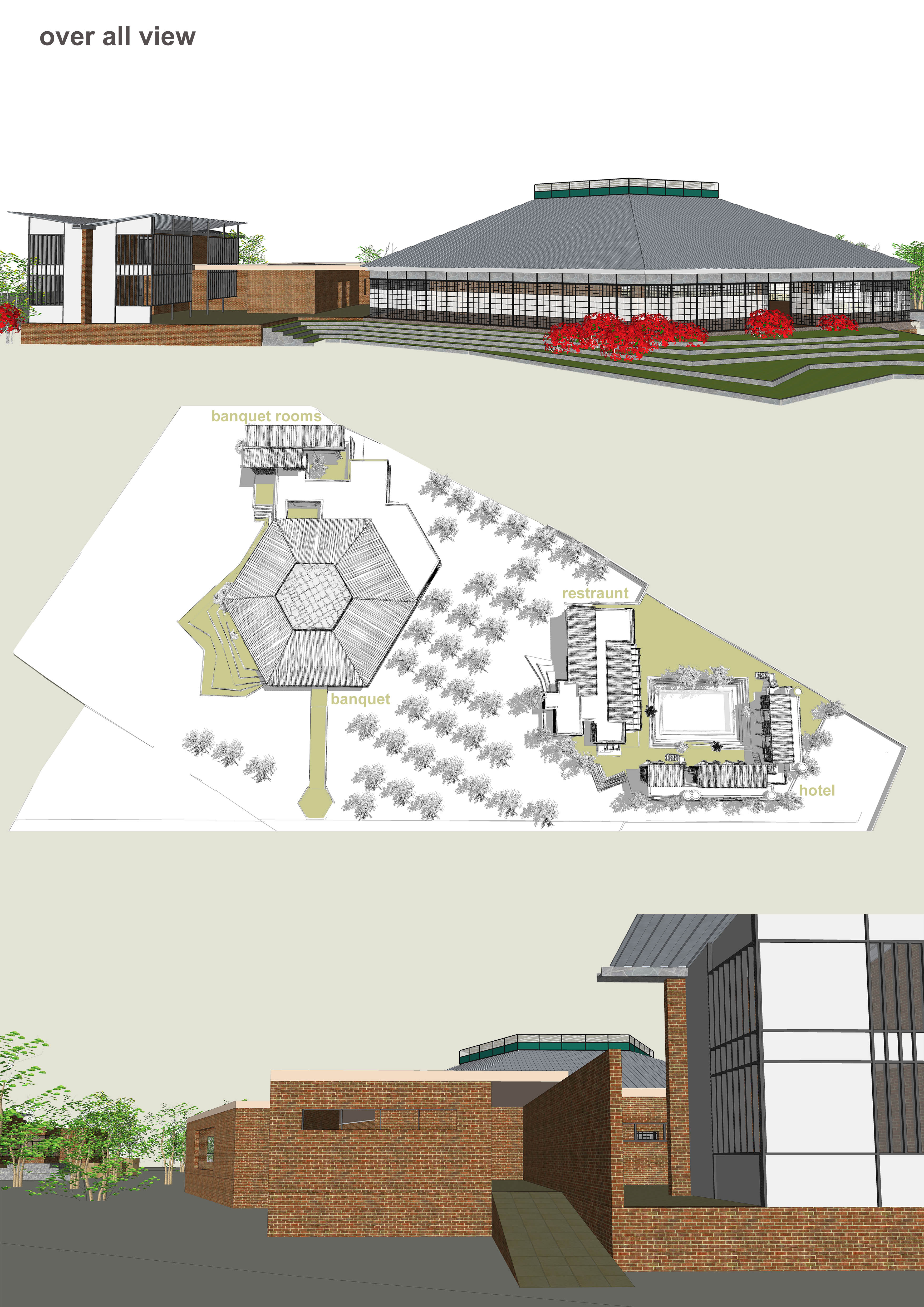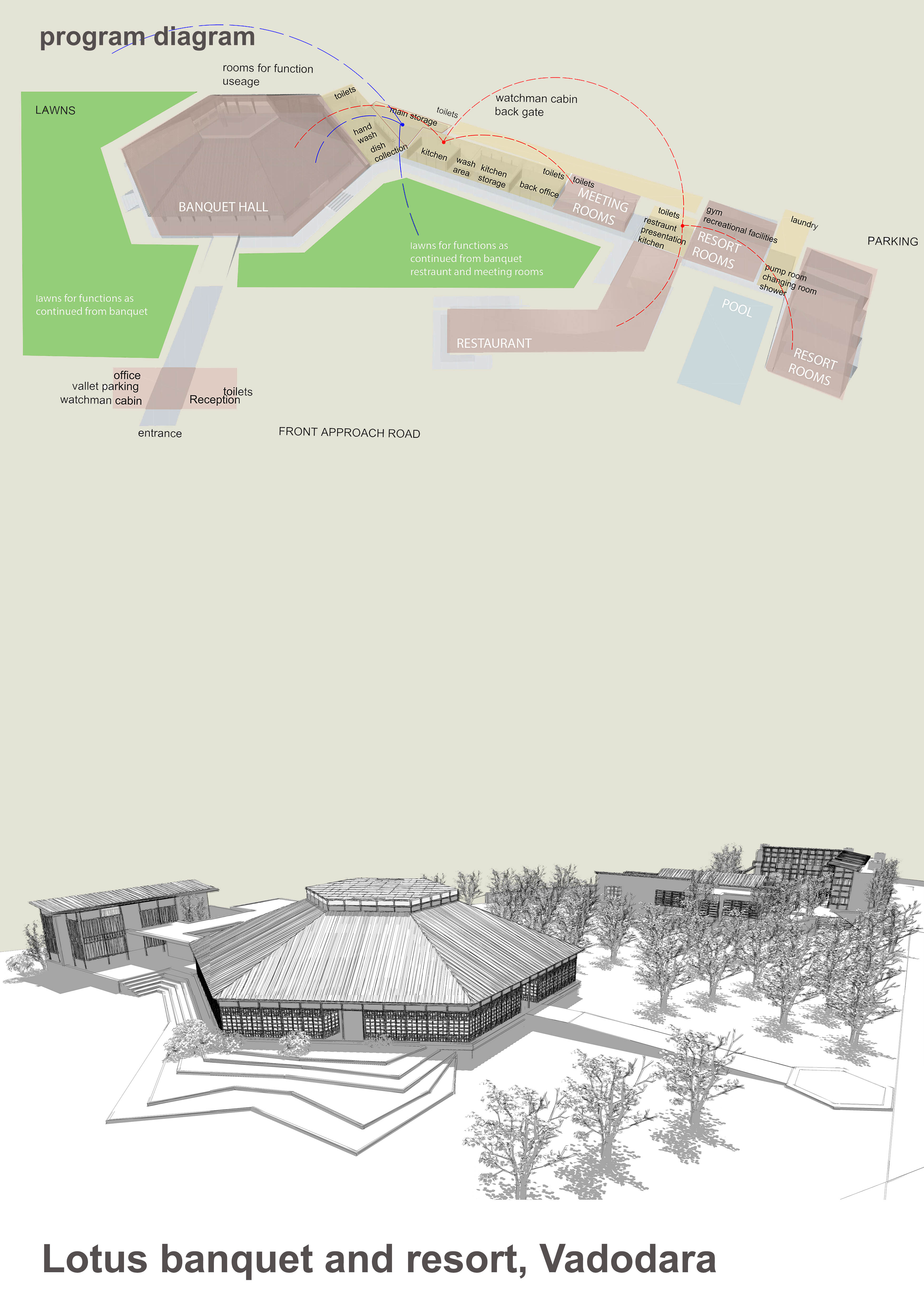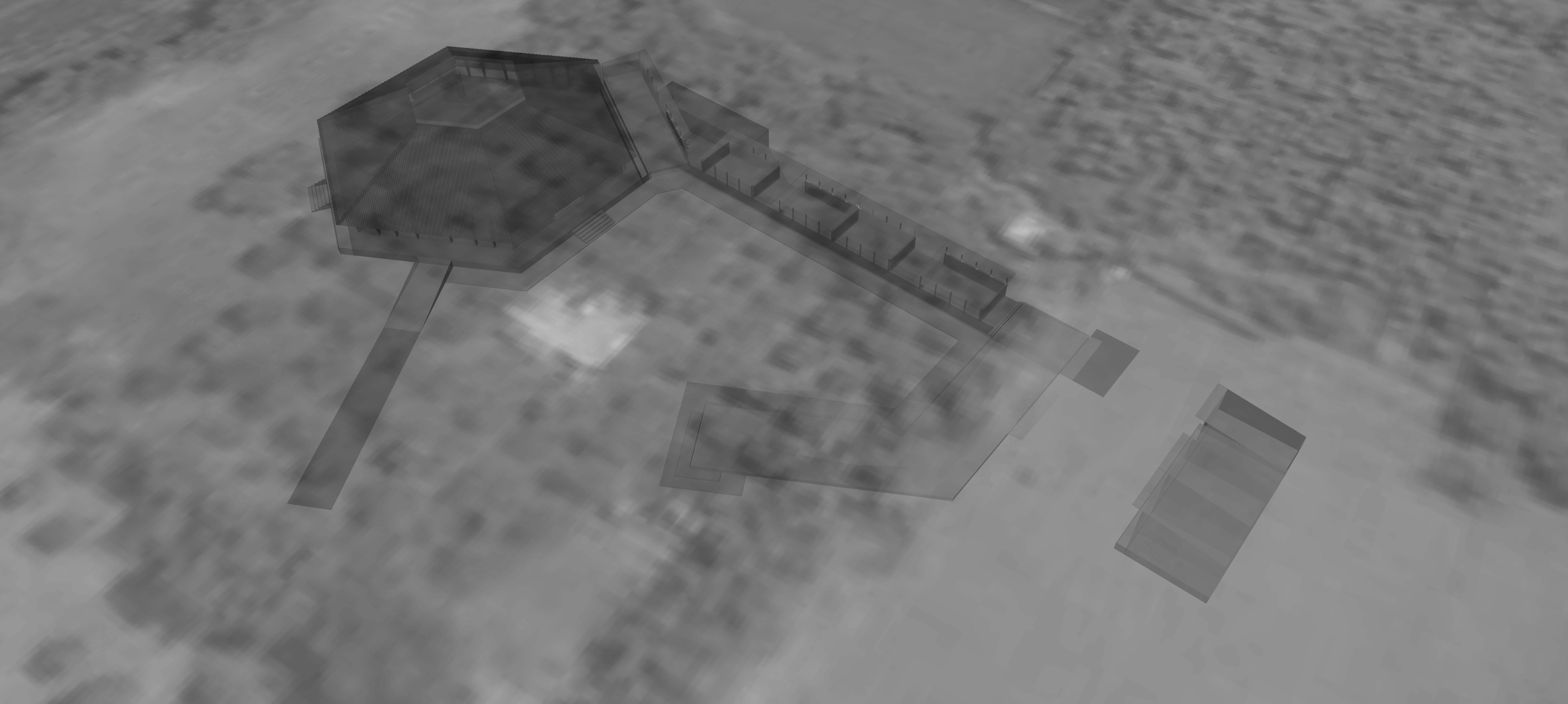 skeleton of the proposed building superimposed on site.

 The view of banquet from entrance.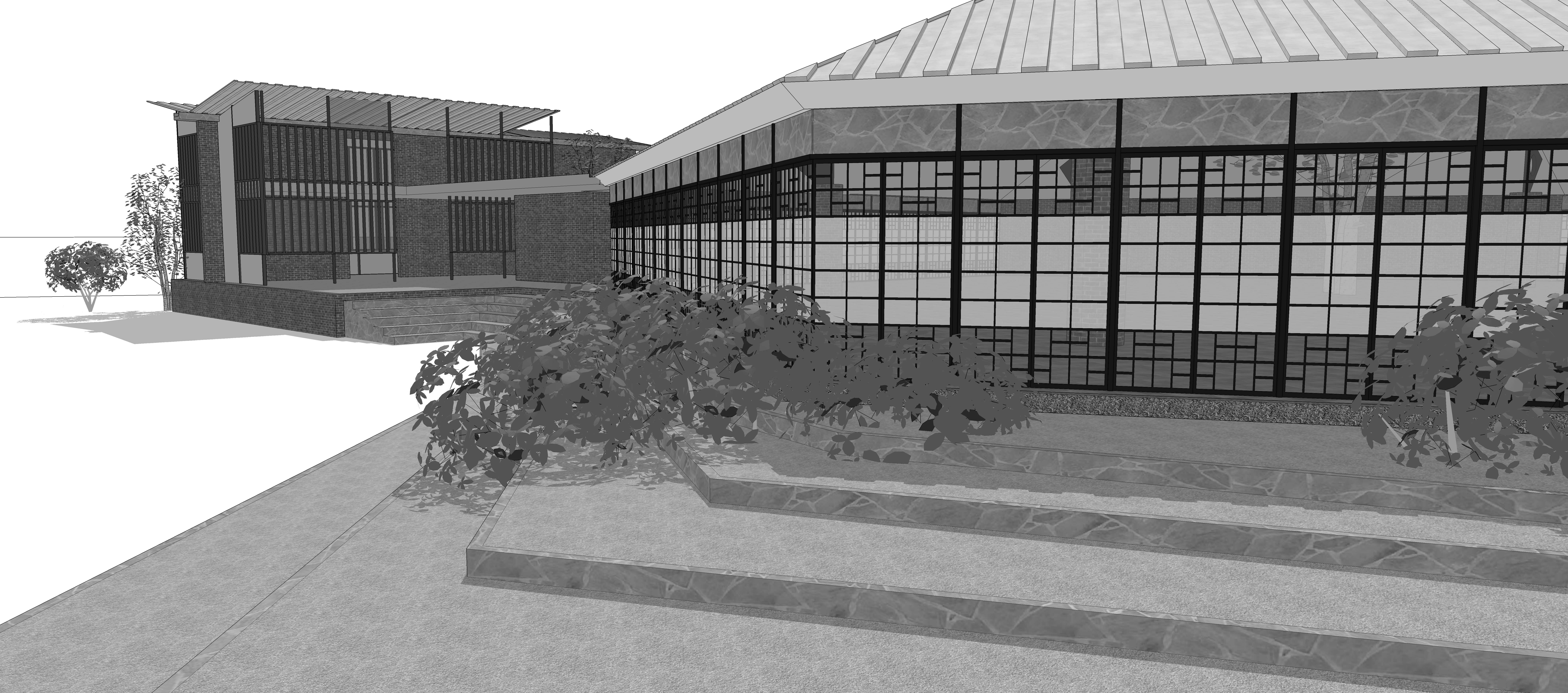 banquet opening into the lawns
Credits :
hridgat7 in collaboration with Poojan Shah, Ahmedabad